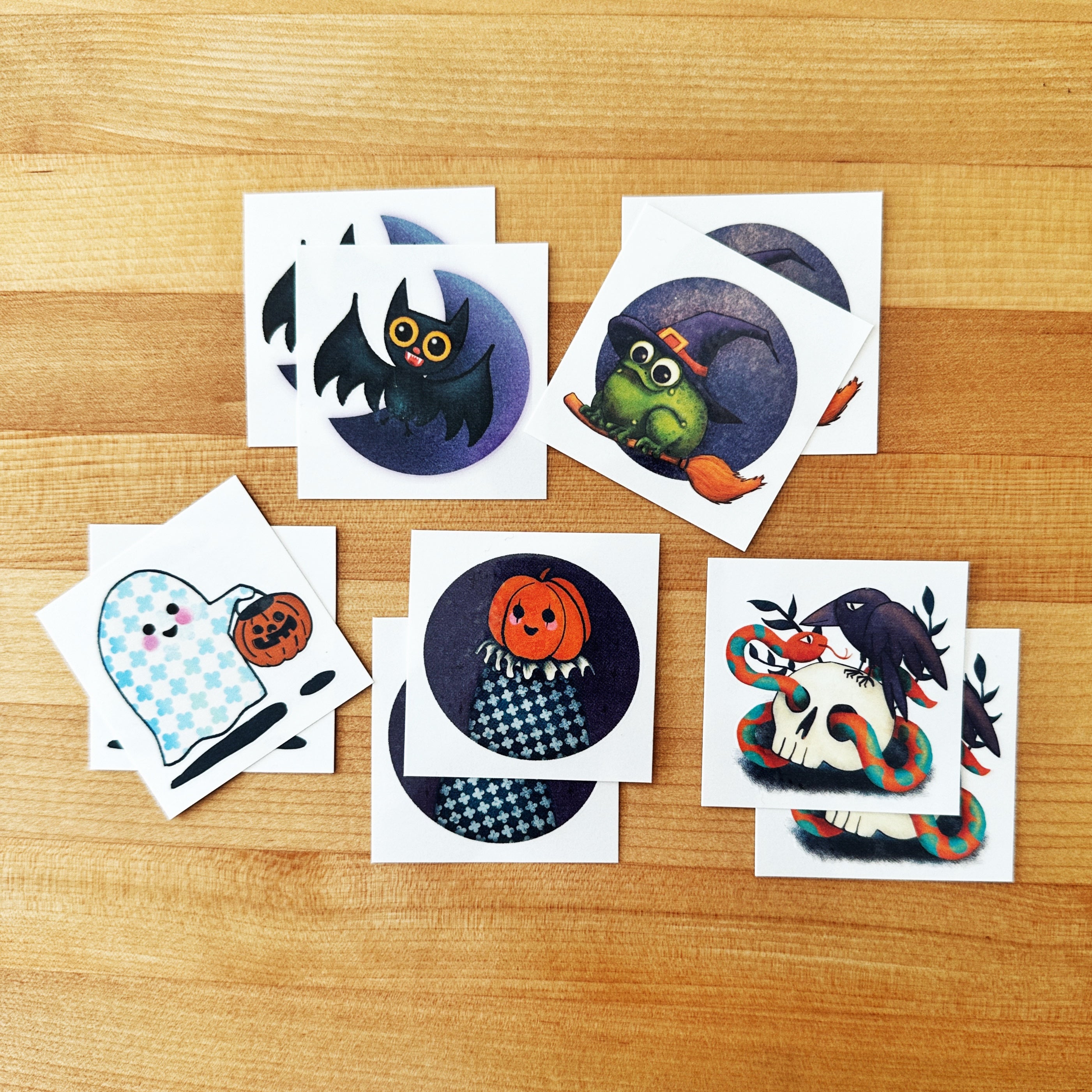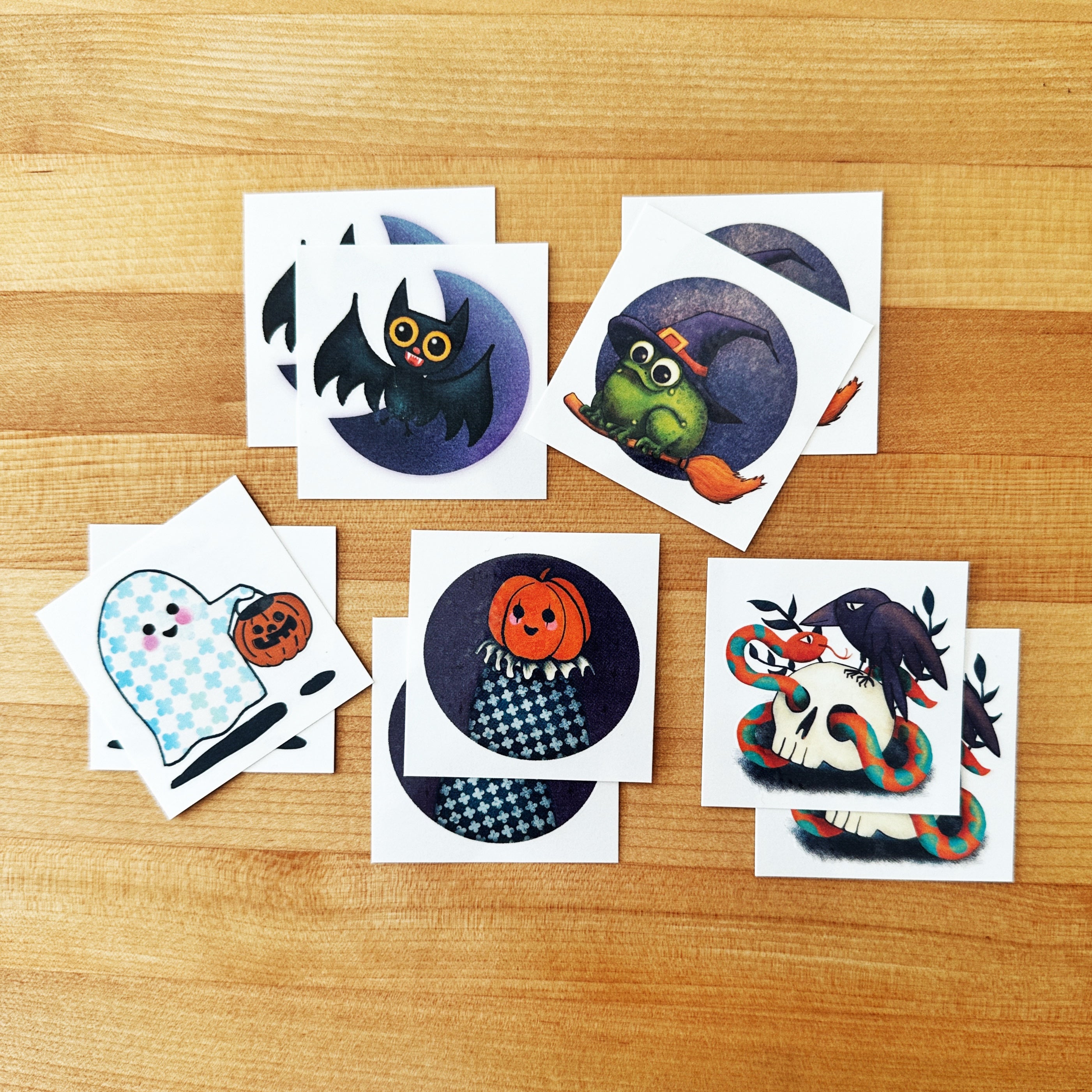 The Halloween Bundle
Offer the colors of Halloween as a temporary tattoo, here!
This kit includes 10 tattoos with 5 different visuals; Madame Pumpkin, the witch toad, the bat, the friendly ghost and the crow said to the snake.
It's the perfect kit to celebrate Halloween in an original way or to complete your surprise bags with something other than treats.
Designed in Montreal (Quebec, Canada) by Julie Ménard.
Our tattoos last 2-5 days. Where they are, the type of design and your skin type can influence how long it lasts.
Some tips for a beautiful tattoo?

Have clean, dry skin. No makeup, no cream residue. Choose a patch of smooth, hairless skin. Your temporary tattoo will be at its most beautiful a few hours after it is applied.
For the temporary tattoos
Make sure de skin is clean, dry, and free of makeup.
Cut out the tattoo of your choice.
Peel-off the protective plastic sheet and apply (design facing down) directly to the skin..
With a damp cloth, apply and maintain pressure on the tattoo for about 30 to seconds.
Peel back the paper, wait for the tattoo to dry.
Take a nice selfie and tag us in or repeat step 2 to 5 before 6.
How do you take it off?
Simply soak the tattoo with baby oil, wait around 20 secondes and rub-off with a cotton ball or hand towel.
OR
If your tattoo is freshly applied, you may use scotch tape. Apply the strip of tape directly on the tattoo, and peel it back. It's like magic!
Not recommended for children under 3.
Our temporary tattoos are printed in the USA, they are non-toxic, and approved by the Food and Drug Administration (FDA in the USA) in the cosmetic category.
That said, at the slightest sign of irritation, immediately remove the tattoo with oil or tape.

If you have any allergies, please check the ingredient list on the back of the tattoo sheet before application.
Shipping
We offer free shipping anywhere in Canada via regular Canada Post delivery on all orders. No tracking. Other options are avalable in the cart.
Do not hesitate to ask us if you need a quicker shipping method.
We are usualy very fast at completing your orders, but we are a small, family-owned business, please officialy allow us 1 to 5 days before we process your order. Please refer to Canada Post website to see how long it will take to get your tattoos delivered.

You will receive an email when your order is completed and posted, add us to your address book to prevent our emails from being found in your spam.
Refunds
If your are not happy with your purchase, mail the tattoos back to us in their original condition within 15 days of receipt and we will refund your order.
Other questions?
Write to us! julie@lestatoues.com